Unlimited Renewable Energy
Crafted In-House, Perfected to Excellence: The Solar Fusion Way with our dedicated Team.
At Solar Fusion, we are committed to setting the standard when it comes to quality, reliability and customer satisfaction. What sets us apart from other solar panel companies is our truly dedicated team of industry experts. Unlike many competitors, we do not require outside parties for our installations. Our fully in-house team of highly trained technicians takes control of every step of the way.
Doe de bespaarcheck!
En ontvang vrijblijvend een offerte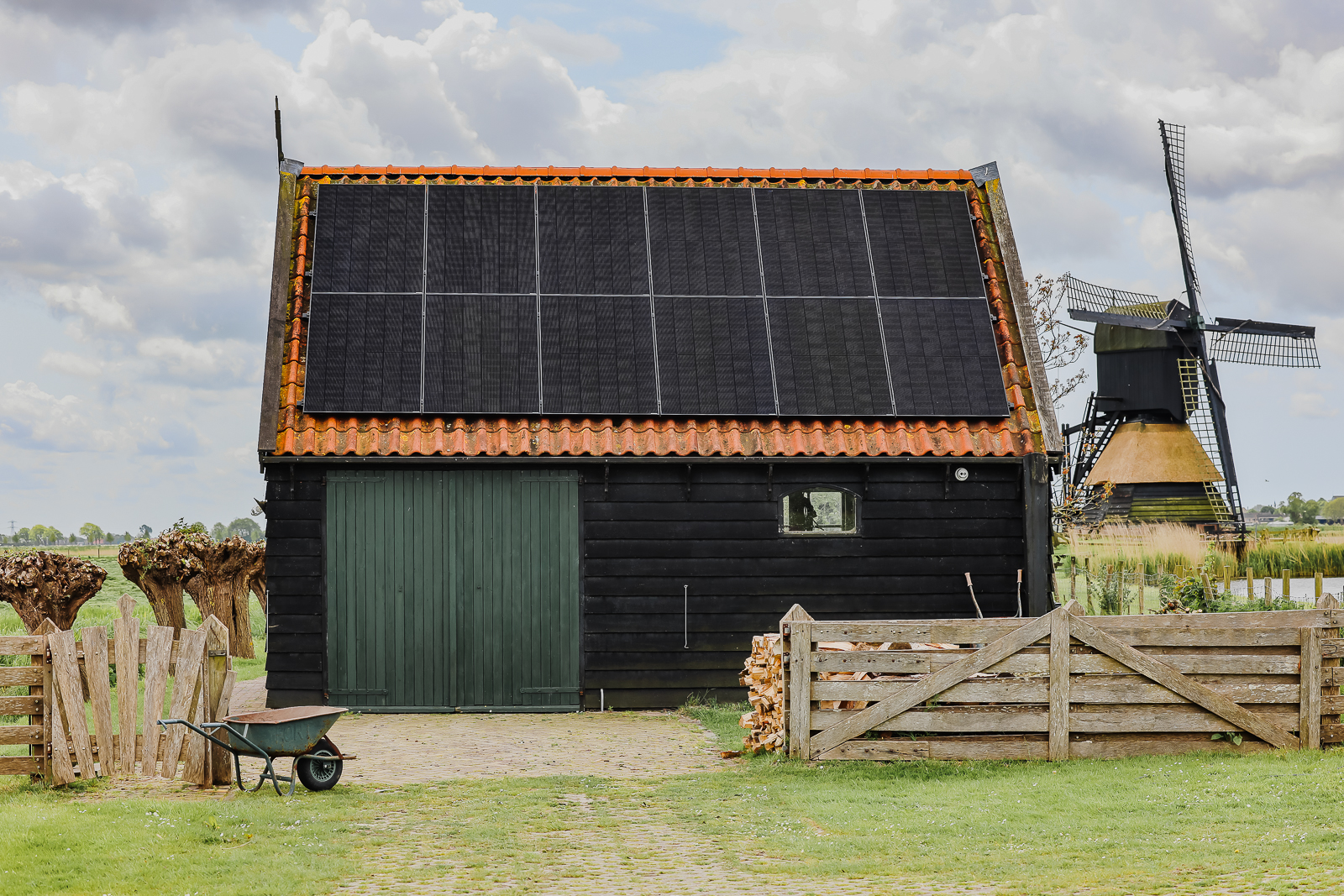 Earn an average of €1500 per year!
At Solar Fusion, it's not just the sun that shines! Imagine: with just 10 panels, we don't only give you a boost in sustainable energy but also savings of an average 1500 euros. That's money that gives you a beaming smile! 🌞💰✨
Safety and quality are paramount!
At Solar Fusion, we ensure that safety and quality are always in the spotlight! We have not only panels that shine but also a team that's ready for you. So no worries, we go full wattage on safety and top quality, allowing you to enjoy your sustainable energy journey without a care! ⚡🔒🌞
Outstanding service and warranty!
At Solar Fusion, we're in it for the long haul, and it's not just evident in our solar panels! With our 25-year warranties, we offer not only power but also a good dose of peace of mind. So sit back, enjoy the sun, and let that warranty shine! 🌞💡
The Best in Quality and Service
Why choose Solar Fusion solar panels?
Highest Standard of Quality: By managing the entire process internally, we deliver on our promise of high-quality products and services. Our dedicated professionals have the expertise to perform each installation with extreme precision, maintaining the highest standards of quality.
Short Delivery Time: Our efficient team ensures a quick turnaround time, which means you will have your solar power system up and running in the shortest possible time. We understand that time is precious and strive to provide you with green energy quickly.
Lower Prices: By not having to hire outside parties for installation, we can minimize our operating costs. This allows us to offer competitive prices without compromising on the quality of the work.
Complete Control: We maintain control over every aspect of your project. From the very first consultation to the installation of your solar system, you can trust Solar Fusion to pull the strings.
In short, at Solar Fusion we believe, that the power of in-house personnel results in superior solar panel installations. We pride ourselves on providing our clients with a comprehensive, seamless experience backed by expertise, dedication and an unwavering commitment to quality. Choose Solar Fusion and experience the future of renewable energy today!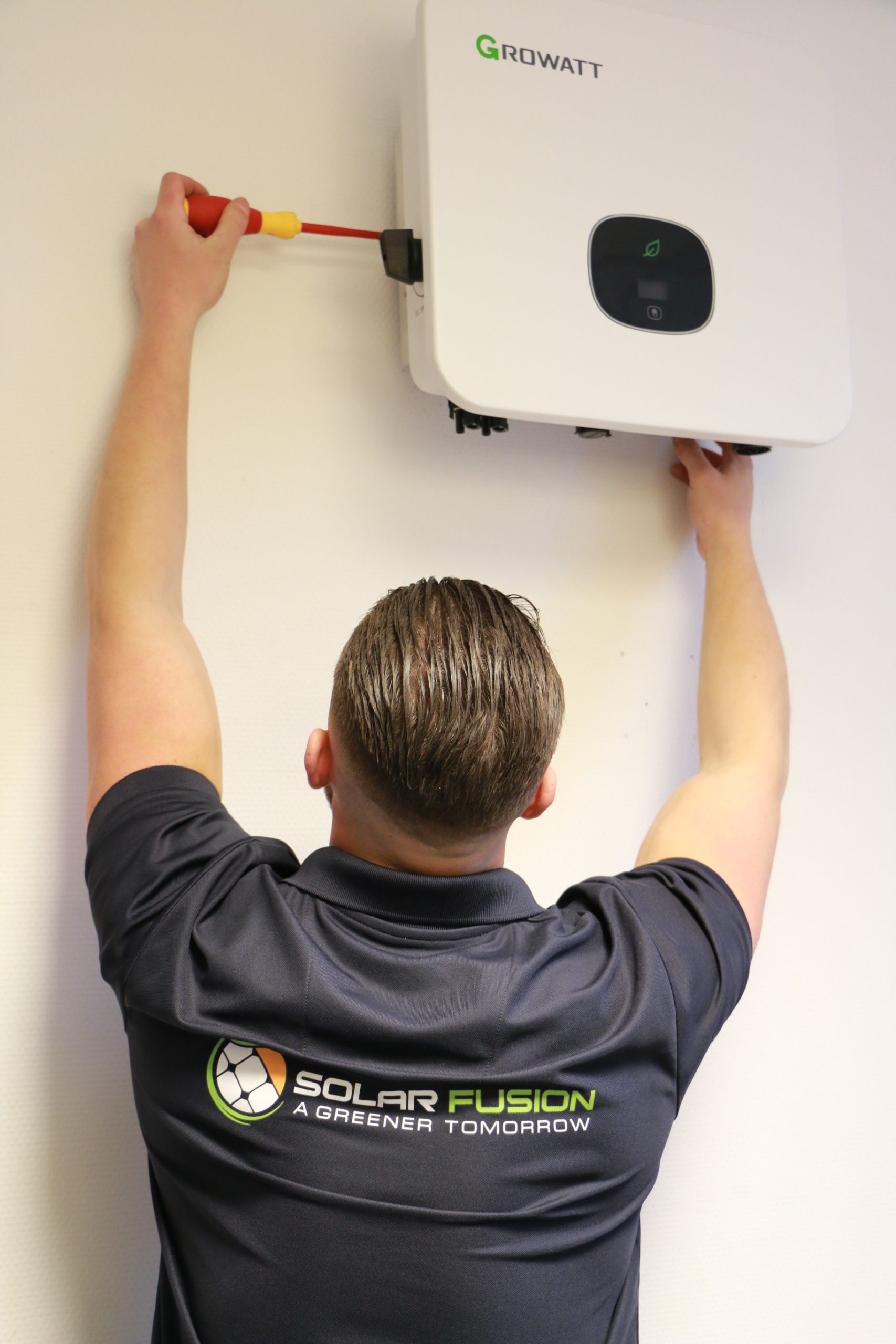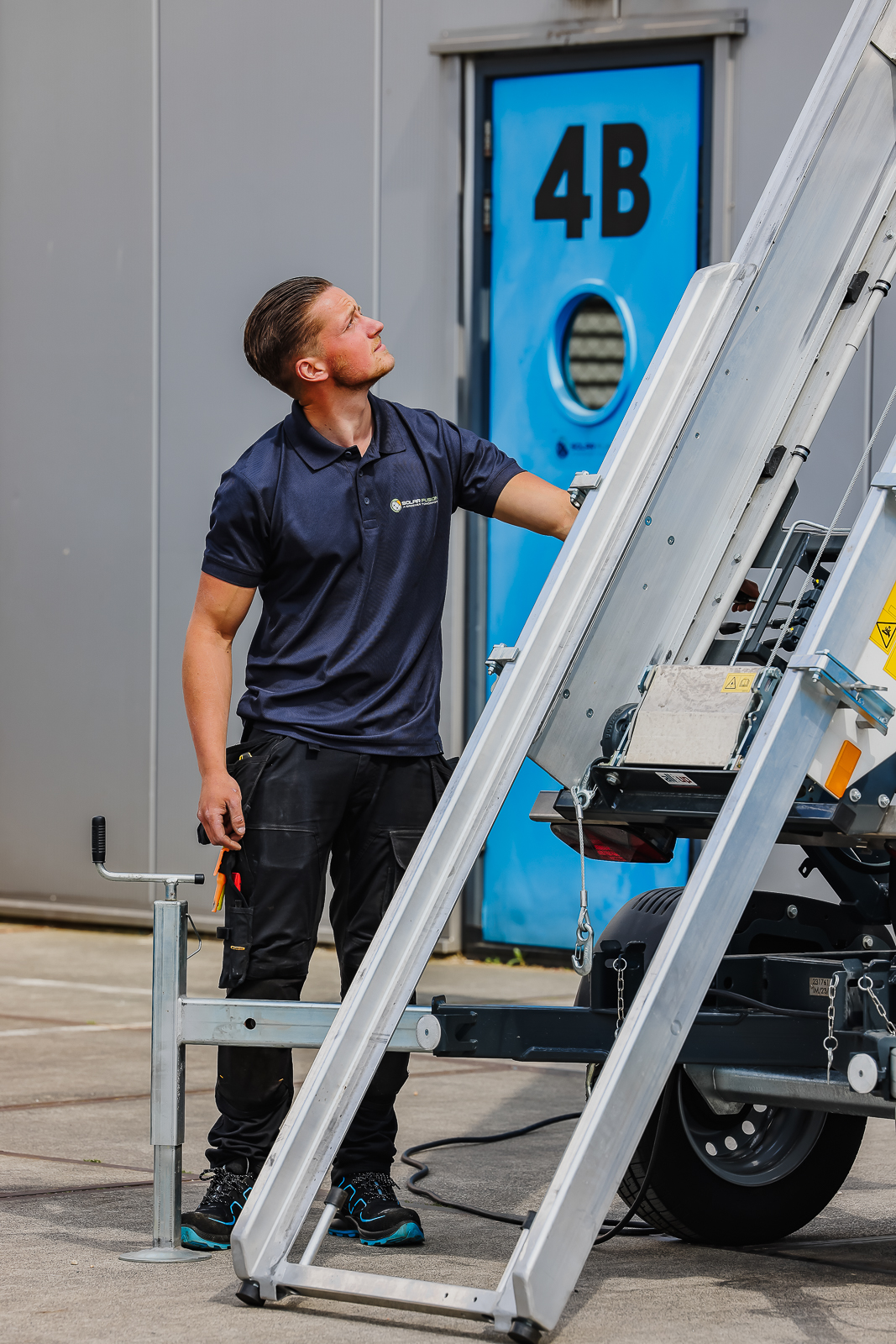 Experts in Solar Panels: Your Way to Personalized Advice
Are you looking for expertly tailored advice for your solar panels? At Solar Fusion, we understand that every situation is unique. Our experts are ready to guide you in choosing the right solar energy system that perfectly fits your needs and budget. With years of experience and in-depth knowledge of the latest technologies, we can provide you with personalized advice to get the most out of your solar investment. Contact us today for a no-obligation consultation!
Find out what our clients are saying
"The work was carried out very neatly. Not only through how the panels are mounted, but also through how the cable to the meter box is laid and in communicating with the customer.
Everything is thought about in advance, which means you never feel like things should've been done differently afterwards. I think that's important. The work in the meter box has been carried out future-proof. We are satisfied!

Mevrouw van Hout, Oudkarspel

Oktober 2022
"Hard-working people who put work first and don't care about a few hours more or less. Very polite!
Uphold appointments and deliver good work. If I were to install more panels, they'd definitely be installed by Solar Fusion.

Meneer Agaart, Den Helder

Februari 2023
"Had 10 solar panels installed today. Nice guys who know their business. Can highly recommend solar fusion

Meneer Verkerk, Julianadorp

Februari 2023