We would like to ask you to fill out the form below as fully as possible. This allows us to better understand your specific needs and requirements and provide a customized Solar Fusion solution for you.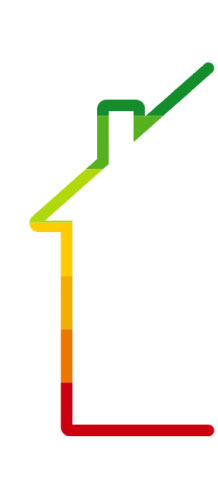 How to transition to solar panels
Quote
After filling in your details, you will receive a free quote with a customized laying plan within 2 business days. The quotation clearly shows all the details and includes various calculations such as the payback period in your situation and the annual cost savings on your energy bill. Also, you will find datasheets of the selected products in the quotation. Our consultants are more than happy to contact you to create the best proposal possible.
Satisfied
If you are satisfied and there are no more questions, you can easily agree to the proposal online. In some cases, it is necessary to schedule another on-site recording to assess the situation.
Assembly Date
An assembly date will be scheduled. We work with top mechanics who value quality and always think with the customer in mind first, so that you get the most out of your chosen system. We have no 9 to 5 mentality and always finish jobs on the agreed date.
No VAT
We will choose the location of the inverter and the cable route will be chosen after a clear consultation with you. Once the system is fully and satisfactorily installed, you will receive the invoice from us and we will arrange the VAT refund. From January 1, 2023, you will no longer have to pay VAT.
Online Monitoring
From now on, you can smartly monitor everything online and enjoy your self-generated green energy.