Complete solutions
You can expect us to take complete care of your solar energy systems.

Quality materials
We only work with the best materials to ensure that your system will last at least 25 years.
Focus on sustainability
We are a young and flexible company focused on greening our earth and contributing to a more sustainable future.
Our efficient solar panels are designed to provide maximum solar output throughout the year, even on roofs with complex angles and in cloudy weather.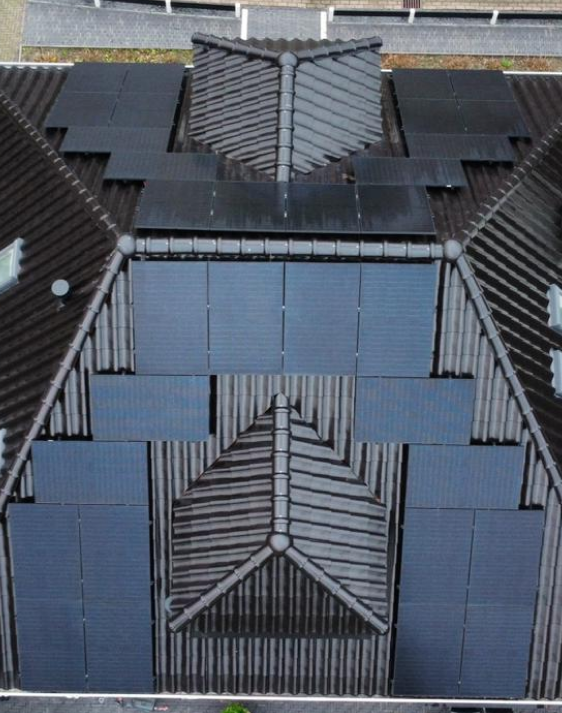 From A to Z
Go for a complete offering
We take care of everything from A to Z, so you can enjoy the output of your solar energy system worry-free.
Lasting joy
Only the best is good enough
We work with only the best materials to ensure that your system will last at least 25 years.
A sustainable future
Together we are making the earth a greener place
Our team creates a personalized plan for optimal use of your solar energy system and to contribute to our common goal of greening our precious globe.
Jinko N-type panels
Jinko's N-type panels are all black and offer long-term warranties of 25-year product warranties and even 30-year power warranties. With an efficiency of 21.53% and degradation of only 0.4% per year, these panels are highly efficient and offer an exceptional power guarantee of 87.4% over 30 years.

Enphase IQ8 PLUS micro inverter
Enphase IQ8 PLUS microinverter converts DC voltage from any solar panel to AC, making it the safest option. Each panel has its own inverter, which means the microinverters work independently and are more reliable. Enjoy a 25-year product warranty and monitoring via the Enphase Enlighten app.

Growatt inverter
The Growatt inverter is a reliable and durable choice with excellent value for money. High-efficiency inverters are light and small, making them easy to install. They are also extremely quiet and feature AFCI and arc flash detection. The 1-stage inverters have a 10-year product warranty, while the 3-stage inverters have a product warranty of up to 98.6%.

Charging station wallbox commander 2S
Combining a charging station with solar panels is of course ideal! Through the app, you can choose whether it charges entirely with solar energy or with a mix of energy from the grid. With the MyWallbox app, you can schedule charging sessions and view real-time statistics even if you are not connected to the Internet. Also, you can separate between private- and business charging sessions. And the charging costs can be settled with your employer or your own company.
The Wallbox is the ideal charger for any situation.
Substructure Van der Valk
Our assembly systems are developed and produced in the Netherlands and are distinguishable through their wide applicability, fast assembly and high quality. They are developed according to the latest Eurocodes and thus meet the requirements of banks and insurance companies for solar energy systems. The substructure has a 20-year product warranty.
Find out what our clients are saying
"The work was carried out very neatly. Not only through how the panels are mounted, but also through how the cable to the meter box is laid and in communicating with the customer.
Everything is thought about in advance, which means you never feel like things should've been done differently afterwards. I think that's important. The work in the meter box has been carried out future-proof. We are satisfied!

Mevrouw van Hout, Oudkarspel

Oktober 2022
"Hard-working people who put work first and don't care about a few hours more or less. Very polite!
Uphold appointments and deliver good work. If I were to install more panels, they'd definitely be installed by Solar Fusion.

Meneer Agaart, Den Helder

Februari 2023
"Had 10 solar panels installed today. Nice guys who know their business. Can highly recommend solar fusion

Meneer Verkerk, Julianadorp

Februari 2023